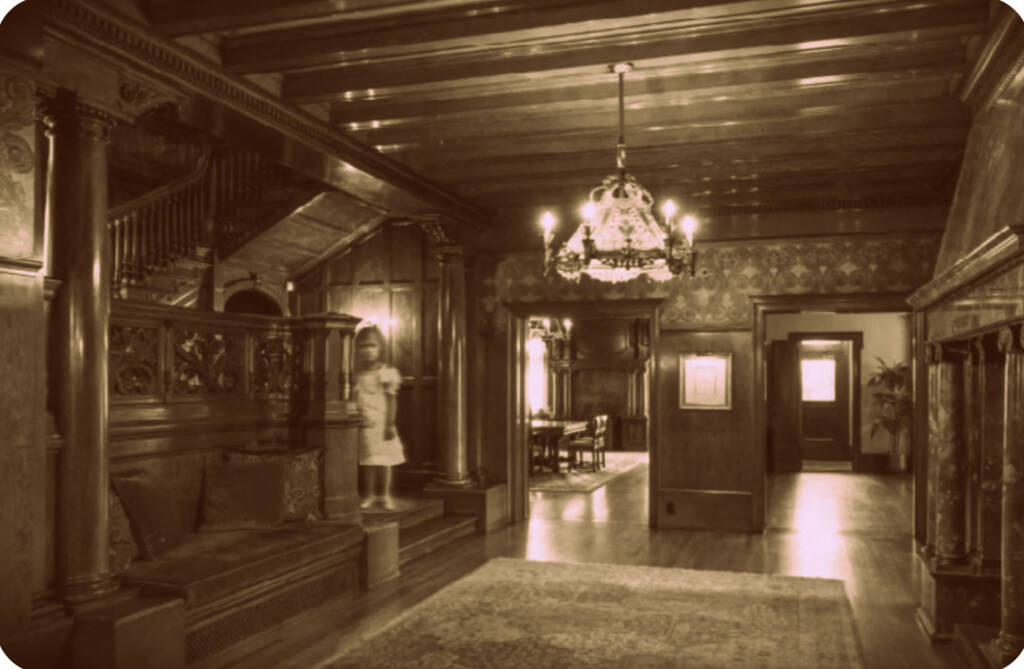 Utah is full of places where those who once lived among us now haunt the places they left behind. If you're looking to hunt down a few ghosts, or play with the paranormal, check out some of these places right in our own backyard. Just a little ghost hunting tip, however, please always ask permission before trespassing on any private properties. 
Famous Hauntings: Ghost Hunting in Utah 1: Grave Robber Jean Baptiste, Great Salt Lake
Jean Baptiste was the gravedigger for the Salt Lake cemetery in the 1860s. When a family came to claim the body of a recently buried loved one, they found that his grave had been robbed. Investigations found several boxes of clothes with soil on them in Baptiste's home. These clothes turned out to be from people that had been buried. As punishment, he was exiled, in 1862, to Fremont Island in the Great Salt Lake. When people went to check on him weeks later, he had vanished. In 1890, a skull was discovered at the mouth of the Jordan river near the south end of the Salt Lake, and 3 years later, a headless skeleton was found with a ball and chain around its ankle. They declared it to be his body, but he had never worn a ball and chain. People claim Baptiste's ghost haunts the southern end of the lake, and can be seen walking around at night, though, no one knows exactly what became of him.
Famous Hauntings: Ghost Hunting in Utah 2: Rio Grande Train Depot, Salt Lake City
This old train depot is haunted by a few unfriendly ghosts. The most popular is "The Purple Lady". Legend has it, that she met her fiancé at the train station as he was leaving for one of the World Wars. They got into an argument and called off the engagement. Her fiance took her engagement ring and flung it onto the train tracks. When she attempted to retrieve the ring, she was struck and killed by a train. Her ghost most frequently haunts the north side of the depot around the cafe. One account says that a woman in the restroom was overcome by an "angry, vicious feeling she couldn't understand." When she turned around, there was a black-haired woman wearing a purple sequined dress, sitting on the couch. The depot has another ghost, "The Tunnel Ghost", that frequently haunts, as well, and is the ghost of a man who was killed during construction of a tunnel for the depot. 
Famous Hauntings: Ghost Hunting in Utah 3: McCune Mansion, Salt Lake City
Costing over $1 Million dollars to build in 1900, this mansion was home to railroad tycoon Alfred McCune and his family. They lived there until 1920. Reports of hauntings in the mansion began shortly after the McCunes left. A room under the stairs that was once used for music practice still occasionally has instrumental music coming from within. Two regular ghosts have been seen in the house. One is a man in a long, black coat, and the other is a little girl who resembles one of the portraits hanging in the home. She has been seen walking in and out of a mirror in the western part of the mansion, and has been seen laughing and dancing during weddings. There are also reports of things being moved around, including furniture. Doors have been said to unlock themselves, and lights turn on and off. Little is known about who the ghosts are, or why they haunt the mansion, but it appears they don't plan on leaving.
Famous Hauntings: Ghost Hunting in Utah 4: Brigham Young's Farmhouse, Salt Lake City
Reports of hauntings at this house are not of the dark and dangerous type that we normally expect from a haunted house. People have reported interactions with Brigham Young, himself, at this home he loved so dearly. They recall a friendly, elderly gentleman in period attire with a cane engaging in friendly conversation. In the 1950's the home was purchased and restored. During a community gathering to celebrate the home's restoration, the hosts were approached by a young man dressed in attire from the 1800's, they had a nice discussion about the home, and someone took a photo of them together. When the photo was developed, the place where the man had been standing was an empty space. It is believed he was the ghost of Brigham Young's son John. If you're seeking a more positive ghost hunting experience, this is a great place to visit.
Famous Hauntings: Ghost Hunting in Utah 5: Leslie's Family Tree Restaurant, Santaquin 
This little restaurant in Santaquin has been featured on multiple ghost hunter television shows for the large amount of hauntings that occur there. The building has been around for over 100 years, and is believed to be built on land that was cursed, trapping the souls of the dead. This has led to over 60 different ghosts being witnessed onsite. Some of them include two male spirits that are the most prominent, and seem to gather other spirits to visit. There is an unfriendly ghost of a local drunk that comes there regularly to have a drink, a woman in blue that walks into the back rooms, and a boy with dark hair, that has followed an employee home. It has been reported that chairs move on their own, and doors open and close by themselves. It is also believed that there are many ghostly visitors from indigenous civilizations that were once in the area. Stop by, get some food, and mingle with the ghosts that seem to love this little watering hole.
If you're not quite ready to hunt down any of these local ghosts, we recommend a visit to Utah's best haunted house, the Strangling Brothers Haunted Circus in American Fork.  Get your haunted house tickets online today!