September
| | | | | | | |
| --- | --- | --- | --- | --- | --- | --- |
| Sun | Mon | Tue | Wed | Thu | Fri | Sat |
| | | | | | 1 | 2 |
| 3 | 4 | 5 | 6 | 7 | 8 | 9 |
| 10 | 11 | 12 | 13 | 14 | 15 | 16 |
| 17 | 18 | 19 | 20 | 21 | 22 | 23 |
| 24 | 25 | 26 | 27 | 28 | 29 | 30 |
October
| | | | | | | |
| --- | --- | --- | --- | --- | --- | --- |
| Sun | Mon | Tue | Wed | Thu | Fri | Sat |
| 1 | 2 | 3 | 4 | 5 | 6 | 7 |
| 8 | 9 | 10 | 11 | 12 | 13 | 14 |
| 15 | 16 | 17 | 18 | 19 | 20 | 21 |
| 22 | 23 | 24 | 25 | 26 | 27 | 28 |
| 29 | 30 | 31 | | | | |
12:00pm-5:00pm (Walk through without actors)
Dates and times subject to change
Ticket booth open 30 minutes before opening hours
Every Saturday in October, customers can walk through the haunt without actors inside for $18 per ticket.
GET PAID TO SCARE!
Are you using Halloween decorations to decorate your home?  Maybe you can't go to sleep unless your favorite horror movie is playing.  If this sounds like you.  We've got an amazing opportunity!  The 2023 Casting Call is here for all you Ghouls and Ghosts! We've all got a little monster inside of us.  Why not bring it out once in a while?
Strangling Brothers Haunted Circus offers their guests a night full of screams and laughs. Before entering the main attraction, guests will wait inside a massive circus tent and experience a show unlike any other.  A stage serves as a platform for live music, games, videos, crowd interactions and more.  If guests are lucky enough, they may even witness the Strangling Brothers riding their motorcycles.Try your best to not be too distracted by the stage events.  Haunt actors roam through the line looking for un-expecting victims to scare!
New This Year
Walk The Haunt During the Day!
New this year, you can go through the haunt during the day without actors on Saturdays! Come experience the ins and outs of the haunt with the lights on and without the scary actors or freaks. This is a great way to see how the #1 haunt is set up!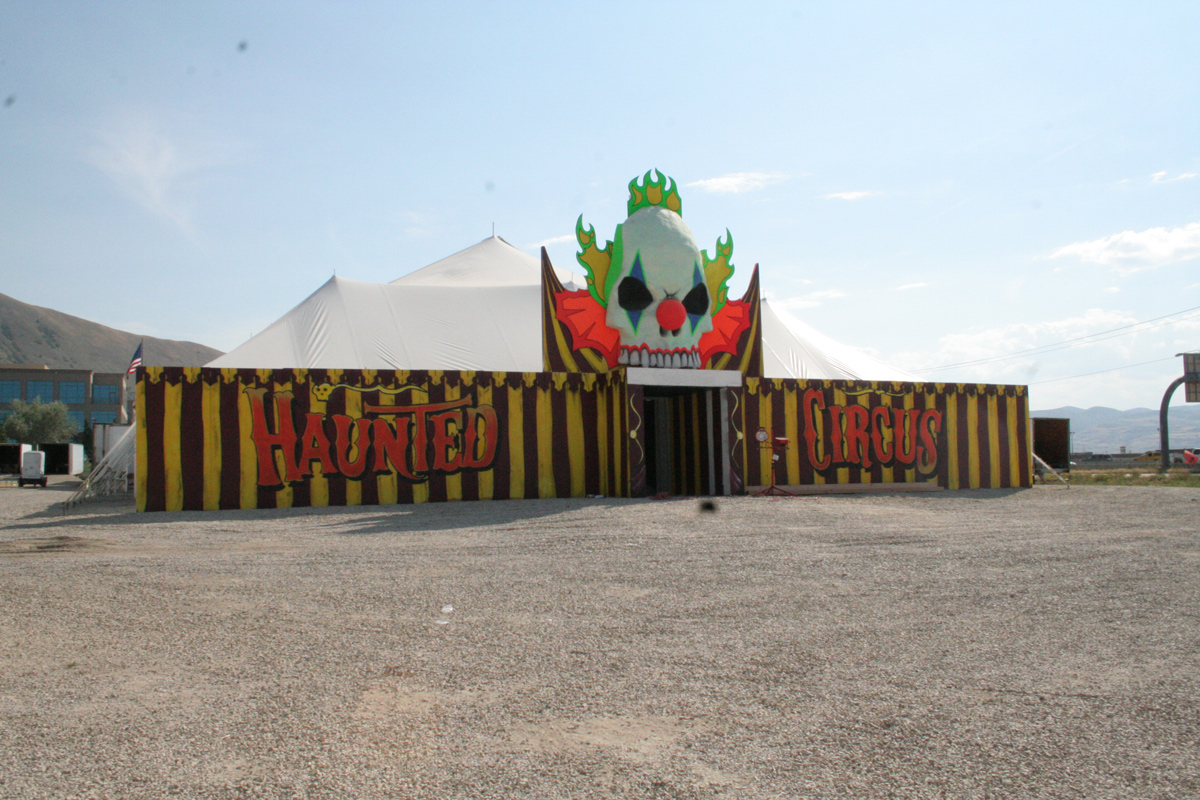 JOIN OUR EMAIL LIST
Stay up-to-date with specials and get e-mail exclusive deals
FOLLOW US ON SOCIAL MEDIA
JOIN OUR EMAIL LIST
Stay up-to-date with specials and get e-mail exclusive deals
FOLLOW US ON SOCIAL MEDIA